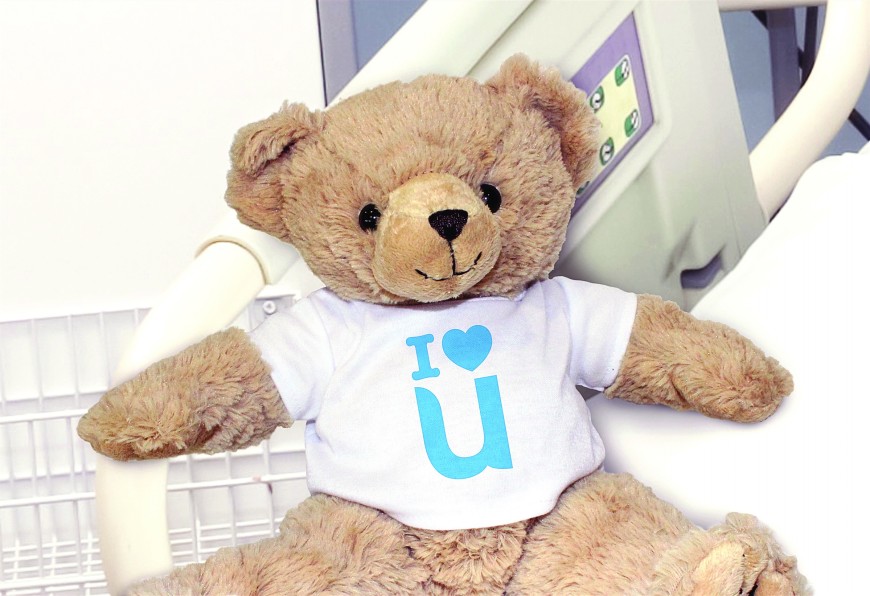 Unitron Technology Improvements
Unitron believe in making a great first impression.
They draw on the power of teamwork to design products where the technology is transparent to patients so they quickly become comfortable with the idea of wearing their hearing instruments.
Because when the barriers come down the doors open for the professional audiologist to connect with their patients on a whole new level.
A range of Unitron hearing aids  featuring the latest technology improvements are available from Leinster Hearing Services, Staplestown Road, Carlow.
Donal Keane, Audiologist also has clinics in Athy County Kildare, Portarlington and Stradbally in County Laois, and Ballyfermot and Finglas in Dublin.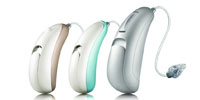 Leinster Hearing Services
would like to wish all our Clients, Friends and Supporters a
Merry Christmas and a Happy New Year!
We are also delighted to announce the launch of our new website
www.leinsterhearingservices.ie
To mark the occasion we will be offering a 10% discount off our full range of Award Winning Hearing Aids for the first two months of 2016.
Leinster Hearing Services is a 100% Irish Owned Family Business.
We Guarantee:
Best Personal Service provided by a Qualified Hearing Care Professional (see our client testimonials page on our website or view our clients comments book in our Carlow Clinic.)
Best Award Winning Hearing Aids (see the 'about our hearing aids' page on our website)
Best Prices (see our prices page on our website )
Did you know the Dept of Social Protection offer optical, dental AND hearing aid benefit to the large majority of people who have paid PRSI?
The hearing aid grant is €1000 and service users can reapply for a new grant every four years.
Additionally hearing aids are medical devices therefore 20% of the purchase price can be refunded through the MED1 scheme.
Contact us to find out if you are eligible.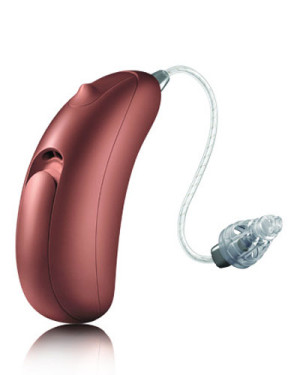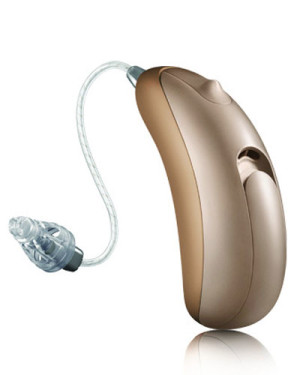 Company takes home third international design award for the forward-thinking Moxi product line
Unitron, a global innovator of advanced hearing solutions, today announced that its intuitive, functional and elegant new MoxiTM Fit has earned the prestigious Red Dot Award: Product Design 2015. The award marks the third major international design award for the Moxi product family.
Celebrating its 60th anniversary this year, the Red Dot Product Design Award is among the world's largest and most distinguished design competitions. To mark this special anniversary a "star studded" jury of international design experts evaluated 4,928 entries in 31 product categories from 56 countries. The jury included Danish fashion designer David Andersen, German materials expert Dr. Sascha Peters, Wen-long Chen, CEO of the Taiwan Design Center, Malaysian-born star designer Jimmy Choo, German product design icon Professor Werner Aisslinger, and tangerine founder Martin Darbyshire. The jury was charged with rewarding innovation, functionality, ergonomics, durability and ecological compatibility, among other criteria.
Moxi Fit combines style with intuitive functionality to give hearing instrument wearers control in a compact, comfortable and luxurious design. Its smooth, luminescent finish impresses in the hand while its fluid lines and small, contoured form wraps comfortably around the natural curve of the ear, and allows for the more discreet color to show when worn.
Moxi Fit features intuitively functional components that improve product handling. Wearers can easily control volume or select programs with the push of a button. Based on extensive user experience and ergonomic response testing, the location and shape of the button allow for intuitive use, even by people with dexterity challenges. The battery door is simple to operate and right/left markers are easy to identify. For clinicians, the programming port is easy to access and receiver wires are simple to install.
"As with all our product design, our goal with Moxi Fit was to remove patient barriers, specifically through Moxi's established reputation for style, comfort and easy functionality," said Andre de Goeij, Unitron's Director of Product Management and Product Marketing. "It is a testament to our user-centric design philosophy that Moxi Fit was recognized for achieving that rare feat of providing intuitive user control without compromising size or beauty."
Moxi Fit follows in the award-winning footsteps of Unitron's Moxi™ Kiss, which won both the Red Dot Award for Product Design in 2014, and the 2014 iF product design award.
Leinster Hearing Services are approved suppliers of Unitron's Moxi Fit hearing aids.
Leinster Hearing Services Clinics are located in Carlow, Athy, Ballyfermot, Finglas, Portarlington and Stradbally.
Leinster Hearing Service provide help with hearing loss to residents of County Carlow,  County Kildare, County Laois, County Offaly, North County Dublin and South County Dublin.
unitron's,  unitron, moxi, fit, wins, red, dot, product, design, award, winning, leinster, hearing, services, approved, clinics, carlow, athy, ballyfermot, Finglas, stradbally, portarlington, county, kildare, laois, offaly, dublin, north, south,