About Our Hearing Aids
All our hearing aids are high quality latest generation digital hearing instruments designed and built by world leading manufacturers.
The MoxiFit series has achieved many national (ISHAA) and international awards including the highly prestigious reddot award for design excellence in 2014 & 2015.
All our hearing instruments are very comfortable to wear, are extremely discreet and deliver natural sound quality.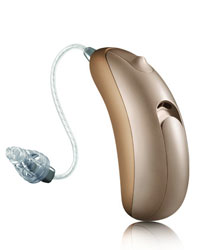 The superior category levels incorporate additional highly sophisticated technologies which assist speech understanding even in the most difficult listening environments.
All hearing instruments come with a 3 year manufacturer's warranty.
Aftercare service is provided by a qualified hearing care professional.
We offer a free accessory package which includes remote control and batteries