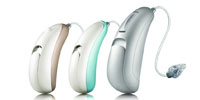 Leinster Hearing Services
would like to wish all our Clients, Friends and Supporters a
Merry Christmas and a Happy New Year!
We are also delighted to announce the launch of our new website
www.leinsterhearingservices.ie
To mark the occasion we will be offering a 10% discount off our full range of Award Winning Hearing Aids for the first two months of 2016.
Leinster Hearing Services is a 100% Irish Owned Family Business.
We Guarantee:
Best Personal Service provided by a Qualified Hearing Care Professional (see our client testimonials page on our website or view our clients comments book in our Carlow Clinic.)
Best Award Winning Hearing Aids (see the 'about our hearing aids' page on our website)
Best Prices (see our prices page on our website )
Did you know the Dept of Social Protection offer optical, dental AND hearing aid benefit to the large majority of people who have paid PRSI?
The hearing aid grant is €1000 and service users can reapply for a new grant every four years.
Additionally hearing aids are medical devices therefore 20% of the purchase price can be refunded through the MED1 scheme.
Contact us to find out if you are eligible.